Our team recently attended the 5th Annual ASCEND Agency Growth & Leadership Summit, co-founded by Nelson L. Griswold and Scott Cantrell.
The summit was designed specifically for owners & principals of employee benefits firms to grow their business by providing a space for them to meet with the top benefit leaders and learn new innovative strategies. This unique summit showcased top keynote speakers who are shaping the benefits world with their forward-thinking and experience.
We noticed a few trending topics being discussed and wanted to share our key takeaways for those who didn't make it this year:
---
Brian King, B2B Marketing Manager -

Re-focusing Your Values

The most influential part of the Ascend summit was the refreshing reminders that keynote speakers Steve Napolitan and Daymond John presented on.
When Steve Napolitan took the stage, he brought a sense of energy that immediately brightened the room. Steve's passion was contagious, and he interacted with the crowd in a way that made it feel like he was speaking to each person individually. "Keep it Simple" was his driving message, by this, he meant that if you can identify the most important thing to you and find a way to incorporate that into your work life, then you'll always be able to find a deeper purpose in your work. So, if you're working hard towards a deadline to spend more time with your family, let family be what pushes you to work harder. Simple as that.
Daymond John spoke a similar message in his five shark points of success, and he emphasized the importance of focusing on what you really love in life and allowing that to be the foundation of everything you do. Success and ambition can quickly distract you from what you love, but if you make a conscience effort to keep what you love at the forefront of everything you do, then you'll always be winning.
In summary, figure out what you love and what's important to you, then let that bring a deeper sense of purpose to your work.
---
Allen Saunders, VP of Business Development –

Partnership Development

As someone working in sales, Steve Napolitan's points on finding clients really resonated with me. Steve emphasized that a crucial component of growing revenue for your organization is establishing, as specifically as possible, your "WOW" client.
You must take the time to identify what makes them a good fit for your partnership and how to access them. At times, clients may not be the best fit, and it may mean forgoing doing business with certain partners in favor of finding the right fit for both you and them.
When you develop relationships with those who, in most ways, match your intentions, growth is certain to be on your horizon.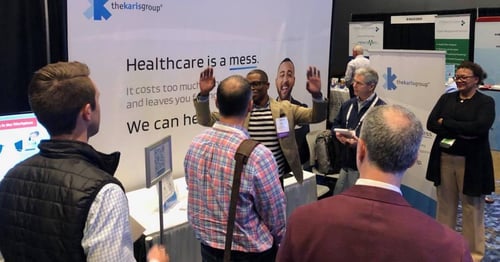 ---
Kim Evans, President & CEO – Relationship Engagement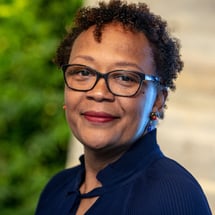 As you have already read above, Steve Napolitan's presentation had many points that stood out to our team. Personally, I loved his idea of the 10-minute call!
It's a powerful tool to engage with prospects, customers, and team members. Taking just 10 minutes to reach out and to check in is an incredibly efficient and respectful way to share and receive valuable information!
---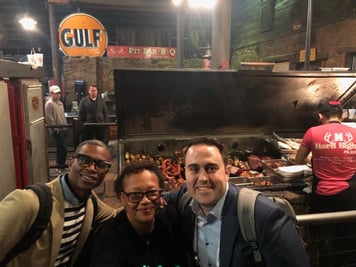 Our team found ASCEND to be highly educational, and we can't wait to attend again next year!
To learn more about The Karis Group and our Karis Cost Containment Services, you can visit our What We Do page or Contact Us to schedule an intro call.