We're off to Grapevine, Texas!
Join us at the 5th Annual ASCEND Agency Growth & Leadership Summit, "Innovate, Disrupt & Impact" at the Gaylord Texan Convention Center from January 9-12th 2020.
We're meeting with the top benefit leaders, discovering innovative strategies, and learning about industry solutions that will grow business.
We will be located at booth 205 during the summit and are fortunate enough to have our President & CEO, Kim Evans be a keynote speaker at this event. To listen to her speech, stop by the main stage on Thursday, January 9, 2020 at 4:00 pm to hear her discuss proactive solutions to minimizing medical expenses and how to enable better healthcare choices for your employers, members and professional community.
To learn more about our presence at ASCEND or to schedule a meeting with our team, click here.
To get you prepared for ASCEND, we've compiled a list of our favorite sessions to attend, where to visit while you are in town, and who to follow on Twitter during the summit.
---
Sessions to attend.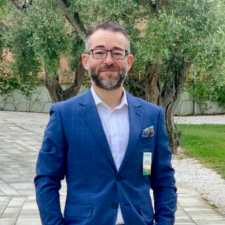 Session Title: OPENING THE PLAYBOOK: The Mindset & Methods of a Top Benefits Disruptor
Time: Saturday, January 11, 2020 at 1:00 pm
Overview: Breaking the status quo in the benefits & healthcare industry is the norm for David Contorno, Founder of E Powered Benefits. David was named as BenefitsPro's Broker of the year in 2015 and is recognized as one of the nation's most effective benefits advisers. Passionate about improving benefits for employees while simultaneously lowering costs for employers, David will breakdown how he achieves this through his craftsman approach to building a NextGen Health Plan.
---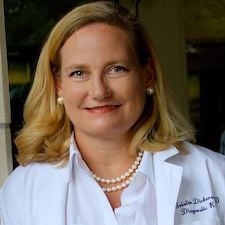 Session Title: SCIENCE FICTION TO SCIENCE FACT: Three Technologies Disrupting Health Care
Time: Thursday, January 9, 2020 at 1:00 PM
Overview: Cristin Dickerson, MD, the Founder and CEO of Green Imaging, recognizes that we live in a time where predictive data analytics, genetic testing, and cash pay virtual imaging networks are driving the cost and quality of healthcare. Cristin will be diving into what makes these technologies so disruptive and why they work in favor of both employees & their employers.
---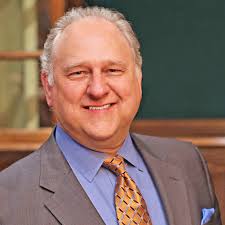 Session Title: How the Benefits Revolution Is Improving Benefits, Health Care, and Lives
Time: Thursday, January 9, 2020 at 8:00 AM
Overview: The ASCEND Agency Growth & Leadership Summit's Founder & Chairman, Nelson Griswold will kick off this summit. Nelson is currently the Director of NextGen Benefits where he is striving to lower healthcare costs, improve the quality of care, and make improvements for employee benefits. As a leader in the benefits revolution, he will be explaining how he uses the NextGen Benefits model to achieve better outcomes for brokers, healthcare providers, employers, employees and the BUCAHs.
---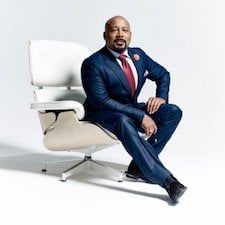 Session Title: FIVE SHARK POINTS FOR SUCCESS
Time: Friday, January 10, 2020 at 8:00 AM
Overview: If you've seen or heard of the show Shark Tank then the name Daymond John will sound familiar to you. As Founder and CEO of FUBU, and star of ABC's Shark Tank, Daymond John brings extensive marketing and investment experience to the table. He'll be going over his Five Shark Points for Success, and will provide you with the tools for innovative marketing techniques, disrupting the status quo, and optimizing talent within your agency.
---
Places to visit: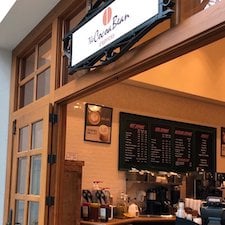 Location: Inside the Gaylord Hotel
Hours: 6:00 AM – 11:00 PM (Tuesday – Thursday)
6:00 AM – 2:00 PM (Friday & Saturday)
---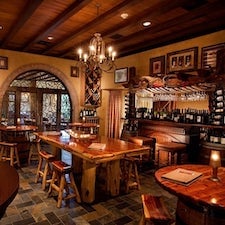 Location: Inside the Gaylord Hotel
Hours: 5:30 PM – 10:00 PM (Monday – Sunday)
---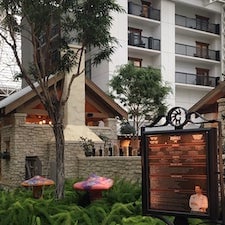 Location: Inside the Gaylord Hotel
Hours: 4:30 PM– 10:00 PM (Monday- Sunday)
---
Who to Follow on Twitter: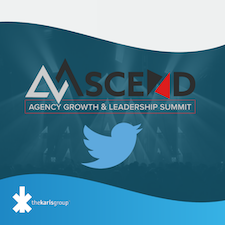 If you're trying to connect with ASCEND 2020 speakers and attendees on Twitter, check out our #ASCEND2020 twitter list! And let us know if we missed you so we can add you!